Boroondara Day Surgery – Vision Hospital Group's brand-new ophthalmic day hospital in Hawthorn – has opened its doors to both patients and healthcare professionals.
Dr Jack Kane, a Vision Eye Institute ophthalmologist who recently completed his first cataract surgery list at Boroondara, remarked on the smoothness of the operation.
'Boroondara's specialist ophthalmic nursing team and state-of-the-art facilities provide an exceptional experience for my cataract patients,' Dr Kane says.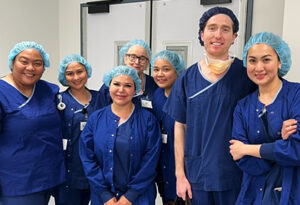 Boroondara Day Surgery is led by recently-appointed Director of Nursing (DoN) Margarette Cortez. Ms Cortez has almost ten years of clinical experience within the nursing industry, including the perioperative setting, where she specialised in ophthalmology.
'My journey to Vision Hospital Group has been a wreath of faith, luck and perfect timing,' Ms Cortez says. 'I've also been fortunate to have strong support from Vision Hospital Group's national team of DoNs as I take the reins at Boroondara.'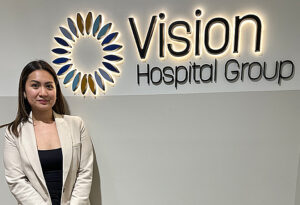 Ophthalmologists looking to grow their surgical practice in Melbourne's East are invited to contact Ms Cortez to arrange a tour of the day surgery. She can be reached on (03) 9667 4050 or at [email protected]
An eye-opening experience for Melbourne optometrists
Boroondara Day Surgery recently hosted 72 optometrists at an Eye 360 continuing professional development event held by Vision Eye Institute.
Attendees enjoyed presentations from Vision Eye Institute's Camberwell and Blackburn ophthalmologists Dr Lewis Levitz, Dr Jack Kane, Dr Alex Ioannidis and Dr Mei Tan, with A/Prof Abi Tenen moderating the event.
Post-cataract surgery management, patient IOL selection, updates in retinal disease management and new insights into glaucoma laser treatments were among the topics covered on the night. Attendees also had the opportunity to tour the new day surgery.
The event was a great success, with lots of audience interaction and engagement. We look forward to holding more events in this inviting space.